Vendor- Lake Union Publishing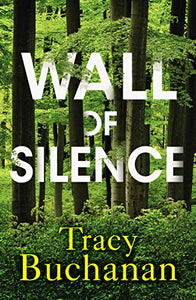 Wall of Silence, by Tracy Buchanan
Lake Union Publishing
Regular price $14.95 Sale
Melissa Byatt's life in Forest Grove seems as perfect as can be: a doting husband, three loving children and a beautiful house in a close-knit community. But appearances can be deceiving.
One evening, Melissa arrives home to the unimaginable: her husband lies stabbed on the kitchen floor, their children standing calmly around him…With horror, she realises that one of them is to blame. But which one? And why would they attack their own father?
Her loyalties torn, in a split second she decides to protect her children at all costs—even if that means lying to the police. But when someone in the neighbourhood claims to know more than they should, Melissa discovers that some secrets are beyond her control…
Can she find out the truth of what happened before the rumours spread? And can the family unite to escape the spotlight of scandal—or are none of them as innocent as Melissa insists?