Vendor- Nesbo, Jo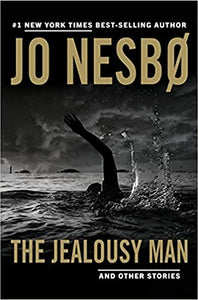 The Jealousy Man and Other Stories
Nesbo, Jo
Regular price $28.95 Sale
Jo Nesbø is known the world over as a consummate mystery/thriller writer. Famed for his deft characterization, hair-raising suspense and shocking twists, Nesbø's dexterity with the dark corners of the human heart is on full display in these inventive and enthralling stories.

A detective with a nose for jealousy is on the trail of a man suspected of murdering his twin; a bereaved father must decide whether vengeance has a place in the new world order after a pandemic brings about the collapse of society; a garbage man fresh off a bender tries to piece together what happened the night before; a hired assassin matches wits against his greatest adversary in a dangerous game for survival; and an instantly electric connection between passengers on a flight to London may spell romance, or something more sinister.

With Nesbø's characteristic gift for outstanding atmosphere and gut-wrenching revelations, The Jealousy Man confirms that he is at the peak of his abilities.
Hardcover, Oct 5th 2021