Vendor- Barbour, Julian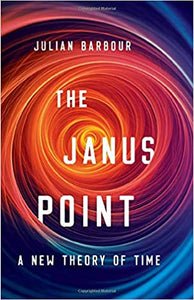 The Janus Point: A New Theory of Time
Barbour, Julian
Regular price $32.00 $32.00 Sale
In a universe filled by chaos and disorder, one physicist makes the radical argument that the growth of order drives the passage of time -- and shapes the destiny of the universe.
Time is among the universe's greatest mysteries. Why, when most laws of physics allow for it to flow forward and backward, does it only go forward? Physicists have long appealed to the second law of thermodynamics, held to predict the increase of disorder in the universe, to explain this. In
The Janus Point
, physicist Julian Barbour argues that the second law has been misapplied and that the growth of
order
determines how we experience time. In his view, the big bang becomes the "Janus point," a moment of minimal order from which time could flow, and order increase, in two directions.
The Janus Point
has remarkable implications: while most physicists predict that the universe will become mired in disorder, Barbour sees the possibility that order -- the stuff of life -- can grow without bound.
A major new work of physics,
The Janus Point
will transform our understanding of the nature of existence.
December 1, 2020