Vendor- Fitzgerald, F. Scott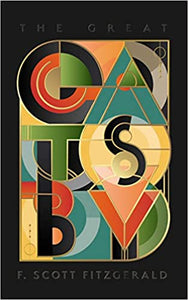 The Great Gatsby: Collector's Edition
Fitzgerald, F. Scott
Regular price $24.99 Sale
Hailed as one of the Great American Novels, The Great Gatsby delves into the dark corners of the Jazz Age to tell a tragic tale of obsession, love, and the gritty underbelly of the American Dream. Through the eyes of unassuming narrator Nick Carraway, the story follows the enigmatic Jay Gatsby as he chases the object of his hopeless desire, the beautiful Daisy Buchanan.
Years after first meeting Daisy, when he was merely a penniless soldier, Gatsby has remade himself into an eccentric millionaire, throwing lavish parties at his New York mansion every weekend with the hope of enticing the woman of his dreams into his reach. It is through these parties that Nick, Daisy's cousin, first meets Gatsby and learns of his deep, unrelenting love. When at last Gatsby and the now-married Daisy reunite, the consequences of their illicit affair will reverberate through the lives of everyone around them.
An illuminating exploration of the deleterious effects of unrequited love, social stigmas, and unchecked capitalism, The Great Gatsby is an elegant yet unforgiving novel that will keep you hooked until the very last page.