Vendor- Silva, Obed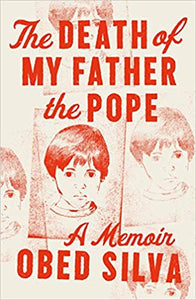 The Death of my Father and the Pope
Silva, Obed
Regular price $27.00 Sale
Weaving between the preparations for his father's funeral and memories of life on both sides of the U.S.–Mexico border, Obed Silva chronicles his father's lifelong battle with alcoholism and the havoc it wreaked on his family. Silva and his mother had come north across the border to escape his father's violent, drunken rages. His father had followed and danced dangerously in and out of the family's life until he was arrested and deported back to Mexico, where he drank himself to death, one Carta Blanca at a time, at the age of forty-eight.
Told with a wry cynicism, a profane, profound anger, an antic, brutally honest voice, and a hard-won classical frame of reference, Silva channels the heartbreak of mourning while wrestling with the resentment and frustration caused by addiction. 
The Death of My Father the Pope
 is a fluid and dynamic combination of memoir and an examination of the power of language―and the introduction of a unique and powerful literary voice.