Vendor- W.W. Norton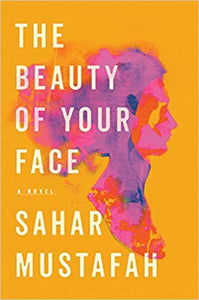 The Beauty of Your Face, by Sahar Mustafah
W.W. Norton
Regular price $26.95 Sale
A uniquely American story told in powerful, evocative prose, The Beauty of Your Face navigates a country growing ever more divided. Afaf Rahman, the daughter of Palestinian immigrants, is the principal of Nurrideen School for Girls, a Muslim school in the Chicago suburbs. One morning, a shooter―radicalized by the online alt-right―attacks the school.
As Afaf listens to his terrifying progress, we are swept back through her memories: the bigotry she faced as a child, her mother's dreams of returning to Palestine, and the devastating disappearance of her older sister that tore her family apart. Still, there is the sweetness of the music from her father's oud, and the hope and community Afaf finally finds in Islam.
The Beauty of Your Face is a profound and poignant exploration of one woman's life in a nation at odds with its ideals, an emotionally rich novel that encourages us to reflect on our shared humanity. If others take the time to really see us, to look into our face, they will find something indelibly familiar, something achingly beautiful gazing back.
Hardcover April 7, 2020