Vendor- Stridsberg, Sara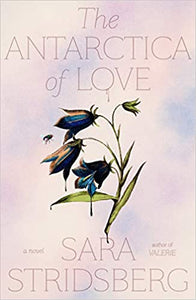 The Antarctica of Love
Stridsberg, Sara
Regular price $27.00 Sale
They say you die three times. The first time for me was when my heart stopped beating beneath his hands by the lake, and the second was when what was left of me was lowered into the ground in front of Ivan and Raksha at Bromma Church. The third time will be the last time my name is spoken on earth.
She was a neglected child, an unreliable mother, a sex worker, a drug user―and then, like so many, a nameless victim of a violent crime. But first she was a human being, a full, complicated person, and she insists that we know her fully as she tells her story from beyond the grave. We witness her short life, the harrowing murder that ended it, and her grief over the loved ones she has left behind. We see her parents struggle with guilt and loss. We watch her children grow up in adopted families and patch together imperfect lives. We feel her dreams, fears, and passions. And still we will never know her name.
A heartrending novel of life after death, Sara Stridsberg's 
The Antarctica of Love
 is an unflinching testament of a woman on the margins, a tale of family lost and found, a report of a murder in the voice of the victim, and a story that brims with unexpected tenderness and hope.