Vendor- Mele, Dana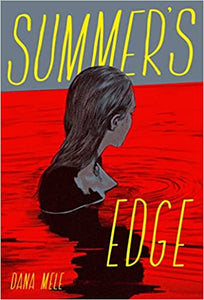 Summer's Edge
Mele, Dana
Regular price $19.99 Sale
Emily Joiner was once part of an inseparable group—she was a sister, a best friend, a lover, and a rival. Summers without Emily were unthinkable. Until the fire burned the lake house to ashes with her inside.

A year later, it's in Emily's honor that Chelsea and her four friends decide to return. The house awaits them, meticulously rebuilt. Only, Chelsea is haunted by ghostly visions. Loner Ryan stirs up old hurts and forces golden boy Chase to play peacemaker. Which has perfect hostess Kennedy on edge as eerie events culminate in a stunning accusation: Emily's death wasn't an accident. And all the clues needed to find the person responsible are right here.

As old betrayals rise to the surface, Chelsea and her friends have one night to unravel a mystery spanning three summers before a killer among them exacts their revenge.
hardcover, May 31st 2022