Vendor- Chaudhuri, Amit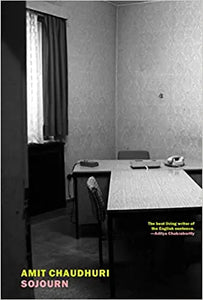 Sojourn
Chaudhuri, Amit
Regular price $16.95 Sale
An Indian writer has come to Berlin as a visiting professor. This is his second sojourn in the city, which seems strange, and also strangely familiar, to him. He is disoriented by its names, its immensity, and its history; he is worried that something may happen to him there.

Faqrul, a friendly Bangladeshi poet living in exile, takes him up—then disappears. The visiting writer is increasingly adrift in a city that not long ago was two cities, each cut off from the other, much as the new unified city is cut off from the divided one of the past. It is the fall of 2005; every day it grows colder. The visitor is beginning to feel his middle age.

To him, the new world of the twenty-first century, with its endless commodities from all over the place and no prospect of any sort of historical transformation, appears to exist in a state of amnesiac suspense. He gets involved with a woman, Birgit. He begins to miss his classes. He blacks out in the street. People are worried. "I've lost my bearings—not in the city; in its history," he thinks. "The less sure I become of it, the more I know my way." But does he?

Amit Chaudhuri's Sojourn is a dramatic and disconcerting work of fiction, a book about the present as it slips into the past, a picture of a city and of a troubled mind, a historical novel about an ostensibly post-historical time, a story of haunting. Here, as in his earlier work, Chaudhuri pries open fictional form to explore questions of public and private life in ways that are both bold and subtle.