Vendor- Angry Robot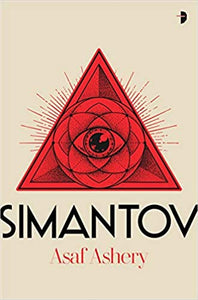 Simantov Paperback, by Asaf Ashery
Angry Robot
Regular price $14.99 Sale
Detectives Simantov and Bitton, along with their team of mystic agents, try to make sense of the weird crime scenes and even weirder forensic findings. The victims are seemingly unconnected and the only clues to their disappearances are the small objects they leave behind; a whip, a feather, a lock of hair...

Together with Mazzy's instincts and Yariv's stubbornness, they realise that these abductions signal the start of an apocalypse - a war between opposing hosts of angels, the daughters of Lilith and the Nephilim. The battle for access to heaven is underway and humans are caught in the middle. But strong as they may be, angels will always underestimate the power and weight in human free will.


This is the English translation from the original Hebrew text, translated by Marganit Weinberger-Rotman.
April 14, 2020