Vendor- Bakopoulos, Natali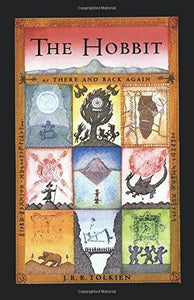 Scorpionfish
Bakopoulos, Natali
Regular price $16.95 $16.95 Sale
After the unexpected deaths of her parents, academic Mira returns to her childhood home in Athens. On her first night back, she encounters a new neighbor, a longtime ship captain who has found himself, for the first time in years, no longer at sea. As one summer night tumbles into another, Mira and the Captain's voices drift across the balconies of their apartments, disclosing details and stories: of careers, of families, of love.
For Mira, love has so often meant Aris, an ex-boyfriend and rising Greek politician who has recently become engaged to a movie star. There is, too, her love for her dear friend Nefeli―a well-known artist who came of age during the military dictatorship―as well as Dimitra and Fady, a couple caring for a young refugee boy. Undergirding each relationship is the love that these characters have for Athens, a beautiful but complicated city that is equal parts lushness and sharp edges.
Scorpionfish is a map of how and where we find our true selves: in the pull of the sea; the sway of late-night bar music; the risk and promise of art; and in the sparkling, electric, summertime charge of endless possibility. Award-winning author Natalie Bakopoulos braids a story of vulnerability, desire, and bittersweet truth, unraveling old ways of living and, in the end, creating something new.
A Best Summer Read at The Daily Beast and Alma
"Skillfully captures the characters' sense of feeling stuck between stations. This riff on the adage that you can never go home poses essential questions on what it means to belong."  - Publishers Weekly
Published July 7. 2020
Natalie Bakopoulos
is the author of the novels Scorpionfish (Tin House, 2020) and The Green Shore (Simon & Schuster, 2012), and her work has appeared in Tin House, VQR, The Iowa Review, The New York Times, Granta, Ploughshares, Kenyon Review, Mississippi Review, O. Henry Prize Stories, and other publications. She's an assistant professor of creative writing at Wayne State University and a faculty member of the summer program Writing Workshops in Greece.