Vendor- Brown, Keah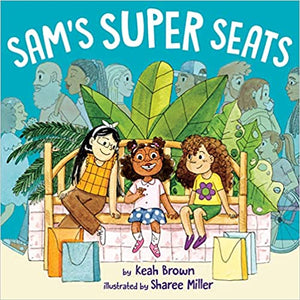 Sam's Super Seats
Brown, Keah
Regular price $17.99 Sale
Sam loves herself, learning, and making her family and friends laugh. She also loves comfortable seats, including a graceful couch named after Misty Copeland and Laney, the sassy backseat of Mom's car.

After a busy morning of rest, Sam and her friends try on cute outfits at the mall and imagine what the new school year might bring. It's not until Sam feels tired, and the new seat she meets isn't so super, that she discovers what might be her best idea all day.

With hilarious, charming text by Keah Brown and exuberant illustrations by Sharee Miller, Sam's Super Seats celebrates the beauty of self-love, the power of rest, and the necessity of accessible seating in public spaces. Includes narrative description of art for those with low/limited vision.
Hardcover, Aug 23rd 2022