Vendor- Gregory, Daryl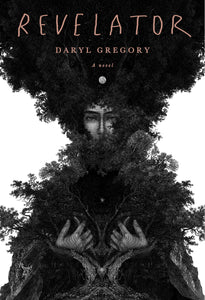 Revelator
Gregory, Daryl
Regular price $27.00 $27.00 Sale
In 1933, nine-year-old Stella is left in the care of her grandmother, Motty, in the backwoods of Tennessee. The mountains are home to dangerous secrets, and soon after she arrives, Stella wanders into a dark cavern where she encounters the family's personal god, an entity known as the Ghostdaddy.
Years later, after a tragic incident that caused her to flee, Stella—now a professional bootlegger—returns for Motty's funeral, and to check on the mysterious ten-year-old girl named Sunny that Motty adopted. Sunny appears innocent enough, but she is more powerful than Stella could imagine—and she's a direct link to Stella's buried past and her family's destructive faith.
Haunting and wholly engrossing, summoning mesmerizing voices and giving shape to the dark, 
Revelator
 is a southern gothic tale for the ages.