Vendor- Wilson, Jonathan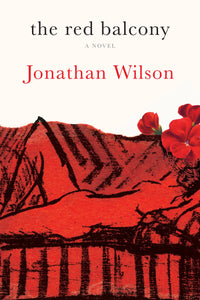 Red Balcony
Wilson, Jonathan
Regular price $27.00 Sale

It's 1933, and Ivor Castle, Oxford-educated and Jewish, arrives in Palestine to take up a position as assistant to the defense counsel in the trial of the two men accused of murdering Haim Arlosoroff, a leader of the Jewish community in Palestine whose efforts to get Jews out of Hitler's Germany and into Palestine may have been controversial enough to get him killed.
 
While preparing for the trial, Ivor, an innocent to the politics of the case, falls into bed and deeply in love with Tsiona, a free-spirited artist who happened to sketch the accused men in a Jerusalem café on the night of the murder and may be a key witness. As Ivor learns the hard way about the violence simmering just beneath the surface of British colonial rule, Jonathan Wilson dazzles with his mastery of the sun-drenched landscape and the subtleties of the warring agendas among the Jews, Arabs, and British.
 
And as he travels between the crime scene in Tel Aviv and the mazelike streets of Jerusalem, between the mounting mysteries surrounding this notorious case and clandestine lovemaking in Tsiona's studio, Ivor must discover where his heart lies: whether he cares more for the law or the truth, whether he is more an Englishman or a Jew, and where and with whom he truly belongs.
Hardcover, Feb 21st 2023