Vendor- Hatje Cantz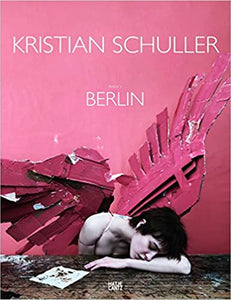 Kristian Schuller: Anton's Berlin, by Kristian Schuller
Hatje Cantz
Regular price $75.00 Sale
In this striking hardcover volume, Romanian German fashion photographer Kristian Schuller (born 1970) presents his personal vision of the characters who epitomized Berlin's legendary nightlife―artists, actors, musicians and unclassifiable eccentrics.

Whether in the studio or in the gardens of Berlin, these photographs foreground the multifaceted and fluid Berlin that is continuously reinventing itself. In one image shot on the green grass of a cemetery, a taut male model rests on his arms and upper body, appearing serene. Meanwhile his legs kick high above him, enveloped in poppy-red cloth that seems to grow out of him in a mycological fashion.

Styled by his frequent collaborator and wife, Peggy Schuller, such images display the energy, strangeness and elegance that Schuller brings to this work and to his assignments for clients such as Vogue and Harper's Bazaar.