Vendor- Fei, Ge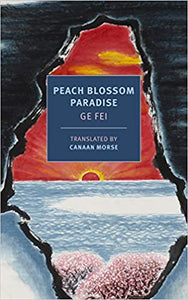 Peach Blossom Paradise
Fei, Ge
Regular price $17.95 $17.95 Sale
An enthralling story of revolution, idealism, and a savage struggle for utopia by one of China's greatest living novelists.

In 1898 reformist intellectuals in China persuaded the young emperor that it was time to transform his sclerotic empire into a prosperous modern state. The Hundred Days' Reform that followed was a moment of unprecedented change and extraordinary hope—brought to an abrupt end by a bloody military coup. Dashed expectations would contribute to the revolutionary turn that Chinese history would soon take, leading in time to the deaths of millions.

Peach Blossom Paradise, set at the time of the reform, is the story of Xiumi, the daughter of a wealthy landowner and former government official who falls prey to insanity and disappears. Days later, a man with a gold cicada in his pocket turns up at his estate and is inexplicably welcomed as a relative. This mysterious man has a great vision of reforging China as an egalitarian utopia, and he will stop at nothing to make it real. It is his own plans, however, which come to nothing, and his "little sister" Xiumi is left to take up arms against a Confucian world in which women are chattel. Her campaign for change and her struggle to seize control over her own body are continually threatened by the violent whims of men who claim to be building paradise.
December 8, 2020