Vendor- Krantz, Rachel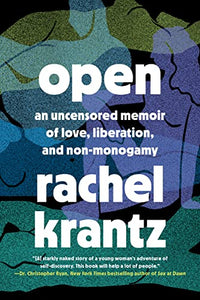 Open: An Uncensored Memoir of Love, Liberation, and Non-Monogamy
Krantz, Rachel
Regular price $28.00 Sale
 
When Rachel Krantz met and fell for Adam, he told her that he was looking for a committed partnership—just one that did not include exclusivity. Intrigued and more than a little nervous, Rachel decided to see whether their love could be open and coexist with the freedom to date other people. Could they strike an exquisite balance between intimacy and independence, and find a way to feel passion for one another once the honeymoon phase ended?
 
For Open, her extraordinary debut memoir, Rachel interviewed scientists, psychologists, and people living and loving outside the mainstream as she searched to understand what non-monogamy would do to her heart, her mind, and her life. From exploring Brooklyn sex parties to the wider swinger and polyamory communities, Rachel and Adam attempt to write a new plot for their love story. But they also run up against miscommunications, ancient power dynamics, and seeming betrayals that threaten their love. In these pages Open, Rachel casts new light on the unique ways coercion and gaslighting manifest in open relationships, and finds herself wondering what liberation really looks like.
 
With an unflinching eye and page-turning storytelling, Open is groundbreaking in both its documentarian approach to polyamory and its explicit subject matter. From debilitating anxiety spirals to heart-opening connections with the men and women she dates, Rachel puts her whole self on the line as she attempts to redefine what a relationship is—or could be.
Hardcover, Jan 25th 2022