Vendor- Victoria, Elisa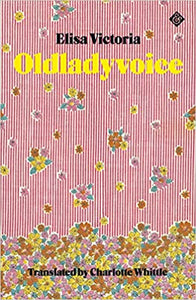 Oldladyvoice
Victoria, Elisa
Regular price $16.95 Sale
Amid the oppressive heat, and in the aftermath of the exuberance of Seville's Expo '92, Marina spends a chaotic summer with her grandmother while her mother receives hospital treatment for a grave but unnamed illness. There are no rules―swearing, talking about lovers, eating treats and staying up late are all allowed, and it is a summer with endless possibilities.
Marina still plays with dolls, but also watches pornographic movies and fantasises about sex and violence. And as she faces the challenging transition to adolescence, she is torn between the safe world of childhood and the sexual feelings that obsess her.
In Oldladyvoice, debut author Elisa Victoria presents a fresh and vivid take on growing up, through the eyes of a funny, perceptive and endearing narrator.
Paperback, Oct 6th 2021