Vendor- Bloomsbury Publishing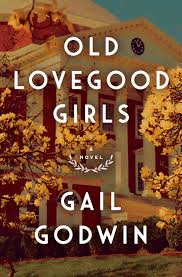 Old Lovegood Girls, by Gail Godwin
Bloomsbury Publishing
Regular price $27.00 Sale
From the bestselling, award-winning author of Flora and Evensong comes the story of two remarkable women and the complex friendship between them that spans decades.

When the dean of Lovegood Junior College for Girls decides to pair Feron Hood with Merry Jellicoe as roommates in 1958, she has no way of knowing the far-reaching consequences of the match. Feron, who has narrowly escaped from a dark past, instantly takes to Merry and her composed personality. Surrounded by the traditions and four-story Doric columns of Lovegood, the girls--and their friendship--begin to thrive. But underneath their fierce friendship is a stronger, stranger bond, one comprised of secrets, rivalry, and influence--with neither of them able to predict that Merry is about to lose everything she grew up taking for granted, and that their time together will be cut short.

Ten years later, Feron and Merry haven't spoken since college. Life has led them into vastly different worlds. But, as Feron says, once someone is inside your "reference aura," she stays there forever. And when each woman finds herself in need of the other's essence, that spark--that remarkable affinity, unbroken by time--between them is reignited, and their lives begin to shift as a result.

Luminous and masterfully crafted, Old Lovegood Girls is the story of a powerful friendship between talented writers, two college friends who have formed a bond that takes them through decades of a fast-changing world, finding and losing and finding again the one friendship that defines them.
Hardcover release: May 5, 2020