Vendor- Prentiss, Molly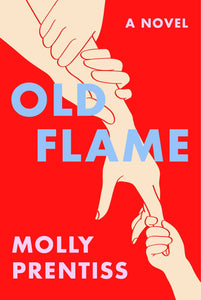 Old Flame
Prentiss, Molly
Regular price $27.99 Sale
The author of the "ethereal and brutally realistic" (The New York Times) Tuesday Nights in 1980 returns with a highly anticipated new novel exploring what it means to be a woman in her many forms—daughter, friend, partner, lover, and mother.

Emily writes for women's catalogs for a living, but she'd rather be writing books. She has a handsome photographer boyfriend, but she actively wonders how and when they will eventually hurt each other. Her best work friend Megan is her lifeline, until Megan is abruptly laid off. When her world is further upended by an unplanned pregnancy, Emily is forced to make tough decisions that will change her life forever.

What will she sacrifice from her old life to make room for a new one? What fires will she be forced to extinguish, and which will keep burning? Old Flame is a story about the essential—and often existential—choices that define a woman's life at every level, from which dress to wear to when to have a child to how to be in the world.
Hardcover, Apr 11th 2023