Vendor- Murakami, Haruki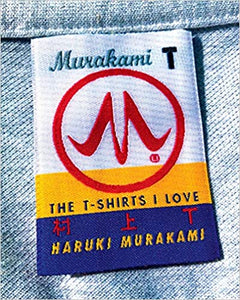 Murakami T: The T-Shirts I Love
Murakami, Haruki
Regular price $25.00 Sale
Many of Haruki Murakami's fans know about his massive vinyl record collection (10,000 albums!) and his obsession with running, but few have heard about a more intimate passion: his T-shirt collecting.
In 
Murakami T,
 the famously reclusive novelist shows us his T-shirts—from concert shirts to never-worn whiskey-themed Ts, and from beloved bookstore swag to the shirt that inspired the iconic short story "Tony Takitani." These photographs are paired with short, frank essays that include Murakami's musings on the joy of drinking Guinness in local pubs across Ireland, the pleasure of eating a burger upon arrival in the United States, and Hawaiian surf culture in the 1980s.
Together, these photographs and reflections reveal much about Murakami's multifaceted and wonderfully eccentric persona.