Vendor- Steavenson, Wendell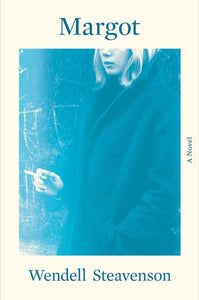 Margot
Steavenson, Wendell
Regular price $28.95 Sale
It's the mid-1950s and Margot Thornsen is growing up between a Park Avenue apartment in New York City and her family's sumptuous Oyster Bay estate, as the presumed heir to her late grandfather's steel fortune. Stuck in the mores and bores of WASP society with its cocktail parties and white-gloved galas, Margot is constantly rubbing against the strictures of her domineering mother, who never misses an opportunity to lecture her on the importance of marrying well. Meanwhile, Margot dreams of microscopes and beetles and books.
As she comes of age in the 1960s, a time of war and assassinations and riots, Margot's path diverges and she finds herself in the expansive world of Radcliffe College, navigating a new age of sexual liberation, scientific discovery, acid trips, and rock 'n' roll. The old rule book has been burned. There are no more limits. But now that she can choose, what does Margot really want?
Hailed for her "intelligent and heartfelt fiction" (Kirkus Reviews), Wendell Steavenson writes with grace, precision, and great psychological perception. With Margot, she has crafted an intimate portrayal of the quiet torment of young women of the era, a comically caustic mother-daughter story, and a memorable evocation of one woman's passion for the wonder of science.
Hardcover, Jan 24th 2023