Vendor- Freud, Lucian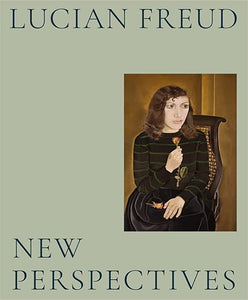 Lucien Freud: New Perspectives
Freud, Lucian
Regular price $50.00 Sale
Lucian Freud (1922–2011) was one of the greatest figurative painters of the twentieth century. With an unflinching eye and an uncompromising commitment to his work, he created masterpieces that continue to inspire contemporary artists to the present day.
Spanning nearly 70 years, Freud's career has often been overshadowed by his biography and celebrity. This book re-examines his paintings through a broad series of original approaches. Texts by a variety of rising and established international writers explore topics ranging from the compositional echoes of old master paintings in Freud's works, to the contextualization of his practice within the class struggles of 1980s Britain. Throughout the book, leading contemporary painters such as Tracey Emin and Chantal Joffe give insightful testimony to the relevance of Freud today.
Marking the 100th anniversary of Freud's birth, this publication accompanies the first major exhibition of his work in 10 years. Presenting fresh perspectives on his paintings, it introduces Freud to a new generation of scholars and enthusiasts – demonstrating his lasting international importance.