Vendor- Jones, Edward P.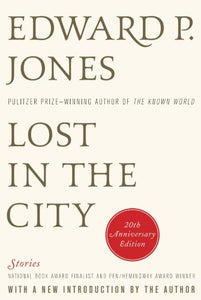 Lost in the City
Jones, Edward P.
Regular price $15.99 $15.99 Sale
A magnificent collection of short fiction focusing on the lives of African-American men and women in Washington, D.C., Lost in the City is the book that first brought author Edward P. Jones to national attention. Winner of the Pulitzer Prize, the National Book Critics Circle Award, and numerous other honors for his novel The Known World, Jones made his literary debut with these powerful tales of ordinary people who live in the shadows in this metropolis of great monuments and rich history. Lost in the City received the Pen/Hemingway Award for Best First Fiction and was a National Book Award Finalist. This beautiful 20th Anniversary Edition features a new introduction by the author, and is a wonderful companion piece to Jones's masterful novel and his second acclaimed collection of stories, All Aunt Hagar's Children.
Released October 16, 2021