Vendor- Beutner, Katharine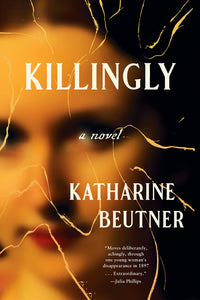 Killingly
Beutner, Katharine
Regular price $27.95 Sale
Massachusetts, 1897: Bertha Mellish, "the most peculiar, quiet, reserved girl" at Mount Holyoke College, is missing.

As a search team dredges the pond where Bertha might have drowned, her panicked father and sister arrive desperate to find some clue to her fate or state of mind. Bertha's best friend, Agnes, a scholarly loner studying medicine, might know the truth, but she is being unhelpfully tightlipped, inciting the suspicions of Bertha's family, her classmates, and the private investigator hired by the Mellish family doctor. As secrets from Agnes's and Bertha's lives come to light, so do the competing agendas driving each person who is searching for Bertha.

Where did Bertha go? Who would want to hurt her? And could she still be alive?

Edmund White Award–winning author Katharine Beutner takes a real-life unsolved mystery and crafts it into an unforgettable historical portrait of academia, family trauma, and the risks faced by women who dared to pursue unconventional paths at the end of the 19th century.
Hardcover, June 6th 2023