Vendor- Ndala, Blaise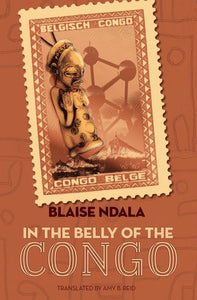 In the Belly of the Congo
Ndala, Blaise
Regular price $18.99 Sale
April 1958. Organizing the Brussels World's Fair, the biggest international event since the end of the Second World War, subcommissioner Robert Dumont cedes to pressure from the royal palace: there will be a "Congolese village" in one of the seven pavilions devoted to the settlements. Among the eleven members of this "human zoo" assembled to put on a show at the foot of the Atomium is the young Tshala, daughter of the intractable king of the Bakuba. From her native Kasai to Brussels via Léopoldville, the princess's journey unfolds—until her forced exhibition at Expo 58, where we lose track of her.
    Summer 2004. Newly arrived in Belgium, a niece of the missing princess crosses paths with a man haunted by the ghost of his father—Francis Dumont, professor of law at the Free University of Brussels. A breathtaking series of events will reveal to them a secret the former subcommissioner of Expo 58 carried to his grave.
    From one century to the next, In the Belly of the Congo confronts History with a capital "H" to pose the central question of the colonial equation: Can the past pass?
Paperback, Feb 7th 2023