Vendor- The School of Life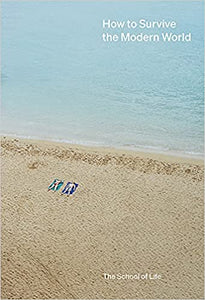 How to Survive the Modern World
The School of Life
Regular price $29.99 Sale
The modern world has brought us a range of extraordinary benefits and joys, including technology, medicine, and transportation. But with these advances, it seems, we've also seen an increase in greed, despair, and agitation. 
How to Survive the Modern World is the ultimate guide to navigating our unusual times. The book tackles our relationship to the news, our identities, our careers, our relationship to the natural world, our admiration for science and technology, our belief in individualism and secularism - and our suspicion of quiet and solitude. 
This book helps us form a calmer, more authentic, more resilient, and more light-hearted relationship to the complexities of our age. If modern times can feel like a disease, this book is both the diagnosis and the soothing, hope-filled cure.
Hardcover, June 7th 2022