Vendor- Brooks, Elizabeth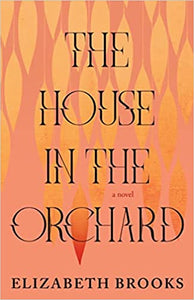 House in the Orchard
Brooks, Elizabeth
Regular price $27.95 Sale
When a World War II widow inherits a dilapidated English estate, she uncovers a diary written by an adolescent girl named Maude Gower. Looking for answers, she begins reading, only to unravel more questions about the mysterious past and many secrets hidden deep within the walls of Orchard House.
In 1876, orphaned Maude is forced to leave London, and her adored brother, Frank, to live with a stranger. Everyone―especially Frank―tells her not to trust Miss Greenaway, the enigmatic owner of Orchard House, but Maude can't help warming to her new guardian. Encouraged by Miss Greenaway, Maude finds herself discovering who she is for the first time, and learning to love her new home. But when Frank comes for an unexpected visit, the delicate balance of Maude's life is thrown into disarray. Complicating matters more, Maude witnesses an adult world full of interactions she cannot quite understand. Her efforts to regain control result in a violent tragedy, the repercussions of which will haunt Orchard House for the rest of Maude's life―and beyond.
With each psychologically gripping turn, Elizabeth Brooks masterfully explores the blurred lines between truth and manipulation, asking us who we can trust, how to tell guilt from forgiveness, and whether we can ever really separate true love from destruction.
Hardcover, Sept 27th 2022