Vendor- Hand, Elizabeth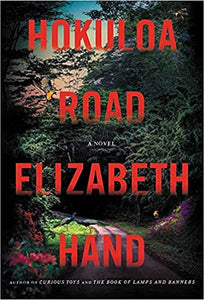 Hokuloa Road
Hand, Elizabeth
Regular price $28.00 Sale
On a whim, Grady Kendall applies to work as a live-in caretaker for a luxury property in Hawaiʻi, as far from his small-town Maine life as he can imagine. Within days he's flying out to an estate on remote Hokuloa Road, where he quickly uncovers a dark side to the island's idyllic reputation: it has long been a place where people vanish without a trace.

When a young woman from his flight becomes the next to disappear, Grady is determined—and soon desperate—to figure out what's happened to Jessie, and to all those staring out of the island's "missing" posters. But working with Raina, Jessie's fiercely protective best friend, to uncover the truth is anything but easy, and with an inexplicable and sinister presence stalking his every step, Grady can only hope he'll find the answer before it's too late.

Perfect for fans of Peter Heller and The White Lotus, and from award-winning writer Elizabeth Hand, a master of crime fiction known for her magnetic characters, seductive prose, and fearless excavations into the darkest corners of our world, comes a chilling and illuminating new novel about a place unlike any other—and the deadly cost of keeping it so.
Hardcover, July 19th 2022