Vendor- Aksamija, Azra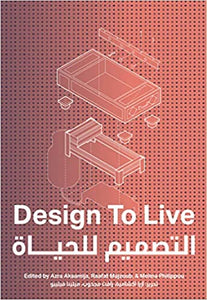 Design to Live
Aksamija, Azra
Regular price $29.95 Sale
This book shows how, even in the most difficult conditions--forced displacement, trauma, and struggle--design can help create a life worth living. 
Design to Live
 documents designs, inventions, and artworks created by Syrian refugees living in the Azraq Refugee Camp in Jordan. Through these ingenious and creative innovations--including the vertical garden, an arrangement necessitated by regulations that forbid planting in the ground; a front hall, fashioned to protect privacy; a baby swing made from recycled desks; and a chess set carved from a broomstick--refugees defy the material scarcity, unforgiving desert climate, and cultural isolation of the camp.
Written in close collaboration with the residents of the camp, with text in both English and Arabic, Design to Live, reflects two perspectives on the camp: people living and working in Azraq and designers reflecting on humanitarian architecture within the broader field of socially engaged art and design. Architectural drawings, illustrations, photographs, narratives, and stories offer vivid testimony to the imaginative and artful ways that residents alter and reconstruct the standardized humanitarian design of the camp--and provide models that can be replicated elsewhere. The book is the product of a three-year project undertaken by MIT Future Heritage Lab, researchers and students with Syrian refugees at the Azraq Refugee Camp, CARE, Jordan, and the German-Jordanian University.