Vendor- Berne, Suzanne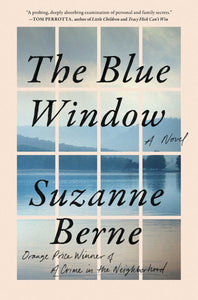 Blue Window, The
Berne, Suzanne
Regular price $27.00 Sale
Secrets abound in Lorna's family. Her mother Marika, who survived the Nazi occupation of Holland, abandoned the family when Lorna and her brother Wade were just seven and twelve years old. The reason she left, and her whereabouts afterward, were shrouded in mystery. As is a darker secret Marika has repressed for nearly seventy years.

Now that Lorna, a respected psychotherapist, has a child of her own, she's determined to make Marika a part of their lives. But it's been a struggle for nearly two decades. Lorna's son Adam is creative, passionate, and uncomfortable in his own skin. Three weeks before the story opens, he abruptly returns home from college after an incident that he refuses to discuss. And he refuses to be called by his name. He refers to himself as "A" for "anti-matter" and insists that Lorna do the same.

The more Lorna tries to get Adam to talk, the more he withdraws. So, when she gets the call that Marika has had a fall and is incapacitated, she sees an opportunity to bond with Adam on the long drive north to Vermont, and to reconnect with her mother by nursing her back to health.

But how do you care for people you can't understand, and who don't want to be understood? As Lorna confronts this question, she must face secrets of her own, which she has tried to ignore by spending her life analyzing other people.

A deft and compelling exploration of family dynamics infused with suspense, Blue Window shows what happens to people who hide from themselves—and the act of imagination it takes to find them.
Hardcover, Jan 10th 2023