Vendor- Alvarez, David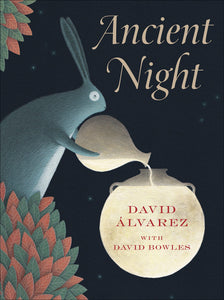 Ancient Night
Alvarez, David
Regular price $18.99 Sale

David Álvarez is one of the most extraordinary artists working today. His black-and-white illustrations have gained fame in his home country of Mexico and around the world.

Here, in 
Ancient Nig
ht (
Noche Antigua
), David displays his immense talent with full-color illustrations for the first time.


Ancient Night
 is a twist on two Nahuatl traditions: the rabbit which the Feathered Serpent placed on the moon, and Yaushu, the Lord Opossum who ruled the earth before humans came, and who stole fire from the gods to create the sun.

Award-winning author David Bowles has written a poetic text – and carefully researched backmatter – to accompany David's lush illustrations and story. The book will be published simultaneously in English and Spanish editions, giving young readers everywhere the chance to savor this ancient tale in its most beautiful format possible.