Vendor- Mesa, Sara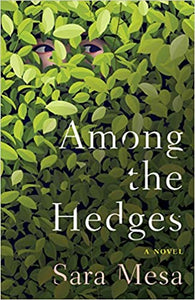 Among the Hedges
Mesa, Sara
Regular price $14.95 Sale
Casi, who is almost fourteen years old, has been skipping school and spending her days hidden among the hedges in a local park, listening to music and reading women's magazines. One day, Viejo, a fifty-year-old man, stumbles upon her hiding place, and the two strike up a friendship. He tells her about birds and Nina Simone, buys her soda and chips, and spends almost every day talking with her.

Despite their age gap, there's something childlike about Viejo that leads Casi to believe that he's not like the other men she's encountered, the "dangerous ones." But Viejo has a number of secrets in his past—all of which would be of grave concern to Casi's parents or any other adult who witnessed one of their rendezvous. As these secrets rise to the surface, the clock is ticking, the weather is growing cold and the school is untangling Casi's set of lies, setting up a moment where something has to give.

With spare, direct prose, Sara Mesa imbues these two outcasts with a great deal of warmth, raising questions about society's prejudices and assumptions, and creating a truly moving novel of an "inappropriate" relationship.
Paperback May 18, 2021