Vendor- Almond, Steve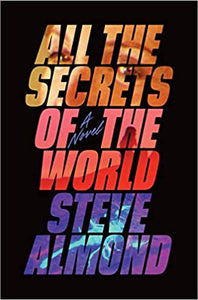 All the Secrets of the World
Almond, Steve
Regular price $28.00 Sale
Lorena Saenz has just been paired with Jenny Stallworth for a school project by a teacher hoping to unite two girls from starkly different backgrounds. Jenny is pretty and popular, and Lorena is quickly drawn into the family's picture-perfect suburban lifestyle. Jenny's mother, Rosemary, is glamorous, but needy—she treats Lorena like a friend, if only to break up the monotony of lonely afternoons. Jenny's father, Marcus, spends his days teaching and his nights wandering the desert, absorbed in his research on the scorpions of Death Valley. Outwardly, they are the perfect family, poised for success in 1981 Sacramento at the dawn of a glorious American decade. Lorena finds her access intoxicating and alluring, a far cry from her life in the small apartment she shares with her single mother.  
But the veneer is shattered when Marcus disappears. The prime suspect: Lorena's troubled older brother, Tony.
To uncover the truth, Lorena must embark on an unforgiving odyssey into the desert, into the secrets and lies of the Stallworth family, and the dark heart of America's criminal justice system. A shape-shifting social novel, All the Secrets of the World is a propulsive tour de force from a writer at the height of his powers.