Vendor- Razorbill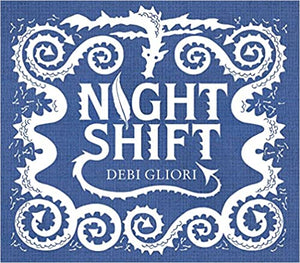 Night Shift, by Debi Gliori
Razorbill
Regular price $13.99 $6.98 Sale
From beloved author and illustrator Debi Gliori (No Matter What) comes Night Shift, a groundbreaking lushly illustrated picture book based on Gliori's own personal history with depression.

Fighting dragons is one way of fighting depression. This book is another.    
Through stunning black and white illustration and deceptively simple text, author and illustrator Debi Gliori provides a fascinating and absorbing portrait of depression and hope in Night Shift, a moving picture book about a young girl haunted by dragons. The young girl battles the dragons using 'night skills': skills that give her both the ability to survive inside her own darkness and the knowledge that nothing—not even long, dark nights filled with monsters—will last forever.   
Drawn from Gliori's own experiences and struggles with depression, the book concludes with a moving author's note explaining how depression has affected her and how she continues to cope. Gliori hopes that by sharing her own experience she can help others who suffer from depression, and to find that subtle shift that will show the way out.   
A brave and powerful book, give Night Shift to dragon fighters young and old, and any reader who needs to know they're not alone.