Vendor- Palmer, Dexter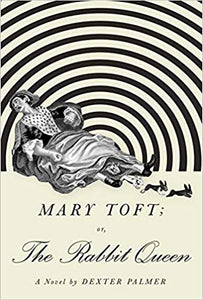 Mary Toft; or, The Rabbit Queen
Palmer, Dexter
Regular price $27.95 Sale
In 1726, in the town of Godalming, England, a woman confounded the nation's medical community by giving birth to seventeen rabbits. This astonishing true story is the basis for Dexter Palmer's stunning, powerfully evocative new novel.
 
Surgeon's apprentice Zachary Walsh knows that his master, John Howard, prides himself on his rationality. But John cannot explain how or why Mary Toft, the wife of a local journeyman, has managed to give birth to a dead rabbit. When this singular event be­comes a regular occurrence, John and Zach­ary realize that nothing in their experience as rural physicians has prepared them to deal with a situation like this—strange, troubling, and possibly miraculous. John contacts sev­eral of London's finest surgeons, three of whom soon arrive in Godalming to observe, argue, and perhaps use the case to cultivate their own fame.
 
When King George I learns of Mary's plight, she and her doctors are summoned to London, where Zachary experiences a world far removed from his small-town ex­istence and is exposed to some of the dark­est corners of the human soul. All the while Mary lies in bed, as doubts begin to blossom among her caretakers and a growing group of onlookers waits with impatience for an­other birth, another miracle.
Released November 19, 2019