Vendor- Areford, David S.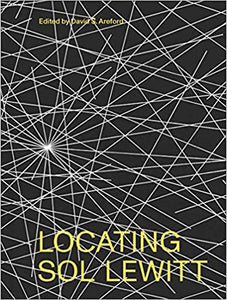 Locating Sol Lewitt
Areford, David S.
Regular price $50.00 Sale
A pioneer of minimalism and conceptual art, Sol LeWitt (1928–2007) is best known for his monumental wall drawings. LeWitt's broad artistic practice, however, also included photography, artist's books, sculpture, and printmaking. From the familiar to the underappreciated aspects of the artist's oeuvre, this book examines the ways that LeWitt's work was multidisciplinary, humorous, philosophical, and even religious.
 
Locating Sol LeWitt contains nine new essays that explore the artist's work across media and address topics such as LeWitt's formative friendships with colleagues at the Museum of Modern Art in the early 1960s; his photographs of Manhattan's Lower East Side; his 1979 collaboration with Lucinda Childs and Philip Glass and its impact on his printmaking; and his commissions linked to Jewish history and the Holocaust. The essays offer insights into the role of parody, experimentation, and uncertainty in the artist's practice, along with contingency in relation to site, space, and movement. Together, these studies shed light on the full scope of LeWitt's creativity and offer a multifaceted reassessment of this singular and influential artist.
Hardcover 3/23/21